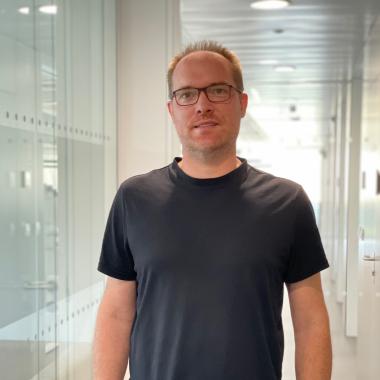 Benjamin Trinité
Senior research scientist
Team
Benjamin Trinité obtained a degree in Physiology and Immunology from the University of Rouen in 1999. During his master's studies he joined the group of Dr Regis Josien at the Institute of Transplantation and Research in Transplantation (ITERT), INSERM U643 (now Centre de Recherche en Transplantation et Immunologie CRTI UMR 1064) in Nantes, where he later undertook his doctoral training and studied dendritic cell biology.
In 2004 he started postdoctoral training at UPenn (Philadelphia, USA) in the group of Dr Yongwon Choi, studying the role of TRAF6 signalling in dendritic cell development and function. Next he joined the group of Dr Julie Blander at Mount Sinai School of Medicine in New York, where he studied regulation of cross-presentation by TLR signalling. In 2010 he joined the group of Dr David N. Levy at New York University as Associate Research Scientist, focusing his research on the interplay between HIV-1 and resting CD4 T-cells. His work contributed to the notion that HIV-1 is well adapted to replicating within resting CD4 T-cells. He also showed that FoxO1 signalling and HIV-1 expression are mutually antagonistic and demonstrated that, in certain conditions, unintegrated HIV-1 DNA genomes can support viral replication.
In 2018, Benjamin joined IrsiCaixa's Cell Virology and Immunology (VIC) group headed by Dr Julià Blanco.