Reviving a depleted immune system: an unmet goal for people on HIV treatment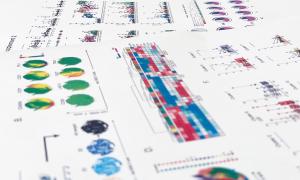 IrsiCaixa describes how the cells of the immune system decrease in people with HIV who have been on treatment for 10 years, and confirm the key role of TIGIT in this loss of defenses
Despite taking antiretroviral treatment, the overexertion of the immune system in the ongoing fight against HIV leads to a state of exhaustion that is a critical barrier to curing HIV infection in people with HIV. Now, a study led by the IrsiCaixa AIDS Research Institute - a centre jointly promoted by the "la Caixa" Foundation and the Department of Health of the Generalitat de Catalunya - characterises in detail the cells of the immune system that diminish in people living with HIV who have been on antiretroviral treatment for more than 10 years. This has allowed them to identify a molecule with a key role in the loss of these cells and in immune exhaustion: TIGIT, located on the surface of the immune system's T cells. The results, published in the scientific journal eLife, link TIGIT expression to a reduced quantity and quality of the immune system's T cells, which are responsible for eliminating HIV, and show that the presence of this molecule increases over time despite taking antiretroviral treatment. To overcome this barrier, the team used antibodies to block TIGIT and succeeded in restoring the HIV-specific immune response. The results obtained in the lab are encouraging and invite further evaluation of the potential of this strategy as a possible immunotherapy for people living with HIV and receiving antiretroviral treatment.
Functional cure of HIV is when a person controls the virus in the absence of antiretroviral treatment. "We know that the T-cells of the immune system are crucial to reach this goal, as they are responsible for clearing viruses from our bodies. But these cells are exhausted in people living with HIV," says Julia García-Prado, principal investigator at IrsiCaixa and scientific director of the Germans Trias i Pujol Research Institute (IGTP). What prevents these cells from functioning properly are molecules called immune checkpoints, which are expressed when the immune system is continuously activated, as occurs, for example, in the case of HIV and cancer. In these situations, the expression of immune checkpoints blocks the immune response. "In these cases, we want to deactivate these immune checkpoints in people with HIV by identifying key therapeutic targets, but this is complicated by the multiple such molecules that are expressed," says García-Prado.
TIGIT, symbol of a weakened immune system
The team analysed blood from 24 people living with HIV who had been on antiretroviral treatment for more than 10 years, 24 who had recently become infected and 24 who were HIV-negative. These biological samples have been used to assess the expression of different immune checkpoint molecules, or combinations of them, to identify which are most present in situations of immune depletion in the presence of antiretroviral treatment. "We have studied the T-cells of these people at an unprecedented level of detail. We have 'taken a high-quality photo' of them in order to analyse them pixel by pixel, molecule by molecule, until we found TIGIT," says Oscar Blanch, first author of the article and researcher on the project during his PhD at IrsiCaixa. The results not only show that, among all the immune control molecules, TIGIT is the one that is most present in the T cells of people with HIV, but also that this molecule does not decrease with antiretroviral treatment and increases over the years of infection. "We see that TIGIT expression is associated with a weaker immune system, as well as reduced T-cell numbers and functionality," adds Blanch.
To test the role of TIGIT in this immune depletion, the team blocked the molecule with an antibody. They have shown that when TIGIT is unable to function, the number of HIV-specific T-cells increases, and that these cells express signs that they have the capacity to kill the virus.
Candidate for immunotherapy
Immunotherapies that inhibit immune checkpoints, such as the one proposed in this paper, are widely studied and have been successful in diseases such as cancer, but their impact as an HIV therapy is controversial. "Thanks to this study, we have been able to generate evidence that tells us where we need to target drugs. The results we have obtained in the lab could indicate the clinical potential of TIGIT as a target for the development of new immunotherapies," says García-Prado.
The use of therapies capable of blocking the interaction pathway between TIGIT and CD155 would allow the immune system to recover its functionality and eliminate HIV. "With this strategy, we could provide additional support to improve the immune system in people who have been living with HIV for many years and receiving antiretroviral treatment, who are currently the majority of people living with HIV in the world. In this way, in combination with other strategies, it would be easier to get closer to a functional cure for HIV," concludes García-Prado.