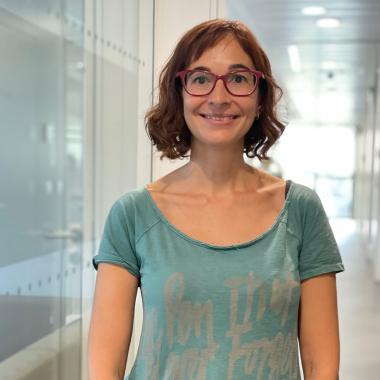 Mª Carmen Puertas Castro
Senior research scientist
Team
Dr Maria C. Puertas has 20 years of research experience in immunology and virology, with special focus on the pathogenesis of the Human Immunodeficiency Virus (HIV-1), the etiological agent of AIDS.
She graduated in Biology from the University of Barcelona (UB) in 2000 and in 2001 was awarded a fellowship by the Catalan government to pursue PhD studies in the Immunology Laboratory for Research and Diagnostic Applications (LIRAD) at Germans Trias i Pujol University Hospital (Badalona). In 2005 she was awarded a Severo Ochoa biomedical research fellowship from the Fundación Ferrer to complete her studies on autoimmune diseases.
After obtaining her PhD in Immunology in 2006 — for which she received an Outstanding Doctorate Award from the Autonomous University of Barcelona (UAB) — she joined Dr. Javier Martínez-Picado's group at IrsiCaixa, where she has participated in research into antiretroviral resistance, mechanisms of viral pathogenesis and new treatment strategies to achieve a potential cure of HIV-1. In recent years, she has focused mainly on measuring viral persistence in antiretroviral-treated individuals and she has been involved in clinical trials aimed at reducing residual replication and viral latency.
She has published 55 papers in high-impact journals, has participated in Spanish- and European-funded collaborative projects and currently also lectures at the University of Barcelona (UB).