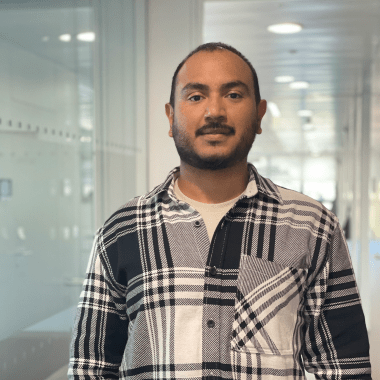 Gabriel Felipe Rodríguez Lozano
Team
Gabriel Felipe graduated in Biology, with a minor in Biotechnology, from University of Alicante (UA) in 2014. In the last year of his career, he developed his final project in the Department of Biochemistry and Molecular Biology at UA studying some gene promoters involved in nitrogen assimilation in halophilic archaea. Later, he completed a master's degree in Bioinformatics for health science from Pompeu Fabra University (UPF) and carried out his master thesis at Institute of Evolutionary Biology (IBE) exploring some zinc transporter genes in different populations worldwide.
At a professional level, Gabriel Felipe has worked as a Bioinformatics Specialist in the Molecular Biology Core at the Hospital Clinic of Barcelona. He was in charge of the Bioinformatician area developing pipelines for analyzing genome sequencing data and giving support to microbiology, immunology and oncology departments. Next, he has contributed to a project in order to develop a pipeline to process DNA and RNA sequencing data from tumor samples, in order to report somatic variants, HLA typing and Neoantigens prediction at the Vall d'Hebron Institute of Oncology (VHIO).
As he enjoys taking on new challenges, he has also been providing some R courses and private tutoring during the last four years in order to persevere in his learning process. Moreover, he published an informative article in the journal of the College of Biologists of Catalonia about the implication of bioinformatics in the study of cancer.
Personally, he is an outgoing person who enjoys both breathing fresh air while hiking and attending a music festival in town.