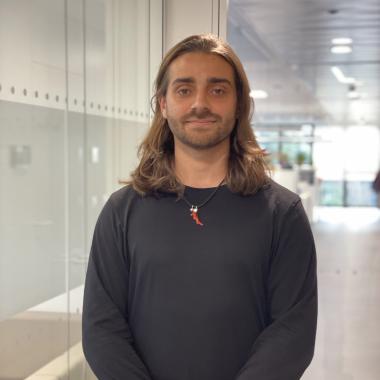 Born in Cadaqués, Eudald Vehí Piqué graduated in biomedicine in the University of Barcelona the year 2021 and completed a master's degree in translational medicine at the University of Barcelona in  2022.
In 2020 he started an internship in the Immune Evasion and Vaccines group (VIRIEVAC) at IrsiCaixa. During his internship he completed both his bachelor and master's final projects developing recombinant proteins for immune therapeutics.
In 2023 he joint IrsiCaixa as a pre-doctoral researcher to continue with his work in VIRIEVAC.