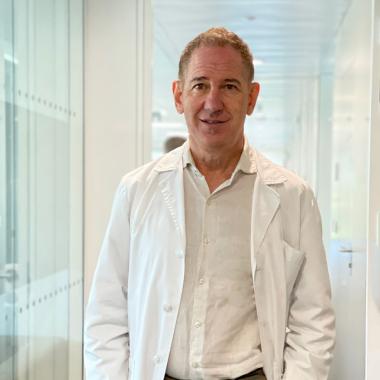 Pep Coll, MD, is the clinical cohorts coordinator of the HIVACAT programme for HIV vaccine development and a physician in the HIV unit of the Germans Trias i Pujol University Hospital (Badalona). He collaborates in the recruitment and follow-up of several cohorts (acute HIV infections, controllers, rapid progressors, HIV-exposed seronegative individuals). He also collaborates with the community-based organization BCN Checkpoint, in Barcelona, a centre for the detection of HIV and other sexually transmitted infections (STI) in men who have sex with men (MSM) non HIV-infected.
Another of his fields of interest is HPV, where he collaborates in a programme for the prevention of anal cancer in HIV-infected patients.
A particular focus at present is strategies for the prevention of HIV and other sexually transmitted infections (including HCV) in at-risk MSM in Barcelona. He also participates in studies within the pre-exposure prophylaxis (PrEP), implemented in BCN Checkpoint.