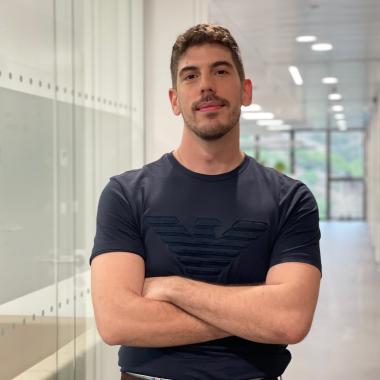 Miguel Marín obtained a degree in Biotechnology from the University of Barcelona in 2017. Later on, he completed a MSc in Translational Medicine from the University of Barcelona in 2018.
In 2017 he joined for one year the Institut d'Investigacions Biomèdiques August Pi i Sunyer (IDIBAPS), where he enrolled a project of development and improvement of oncolytic adenoviruses at the Gene Therapy and Cancer group.
In 2018 he moved to the Institut d'Investigació Biomèdica de Bellvitge (IDIBELL), where he completed his master thesis in the Cancer Virotherapy and Immunotherapy Group. During his internship, he worked on the development and design of immunotoxins directed against the tumor microenvironment as a new strategy to improve oncolytic viruses.
In October 2018, he joined the Viral Immune Evasion and Vaccines (VIRIEVAC) group as a PhD student, working on immunotherapies aimed to increase the efficacy of therapeutic HIV vaccines.