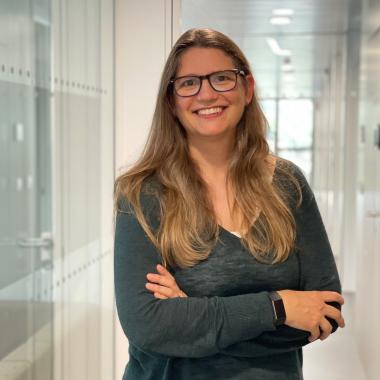 Erola Ainsua Enrich
Senior research scientist
Team
Dr. Erola Ainsua-Enrich graduated in Biotechnology at the Autonomous University of Barcelona (UAB) in 2004. In 2007 she obtained a Master's degree in Biomedicine from Pompeu Fabra University and then joined the Immunobiology group in the Biochemistry Unit of the Department of Physiological Sciences and the Faculty of Medicine at the UB, where she wrote her doctoral thesis. In 2014 she obtained her PhD in Biomedicine, entitled The adaptive protein 3BP2 as a regulator of cell activity through FcεRI and KIT membrane receptors, directed by Dr. Margarita Martín Andorra.
In 2014, she conducted postdoctoral studies in Oklahoma (United States), in which she focused on the study of the immune system in viral respiratory infections; specifically, the role played by dendritic cells in the differentiation of memory CD8 T cells during influenza infection.
In 2020 she joined the Immunology group (IgG) at IrsiCaixa, directed by Dr. Jorge Carrillo. This group focuses a large part of its efforts on COVID-19 vaccine research and the development of antibodies against SARS-CoV-2.